Client
:: Personal Project
Pleasure Chest is an adult entertainment chain located throughout the United States. The rebrand aims to stand out among it's competitors with a witty logo, a discreet verbal tone and bold visual language.
Nowadays, many companies display ads with no filter. Who sees them? Everyone. Teens, children, even your pets! When companies speak directly to the demographic it wants to target, consumers feel a sense of appreciation. The last thing any grandparent, sibling or babysitter wants to do is have to answer
that
question.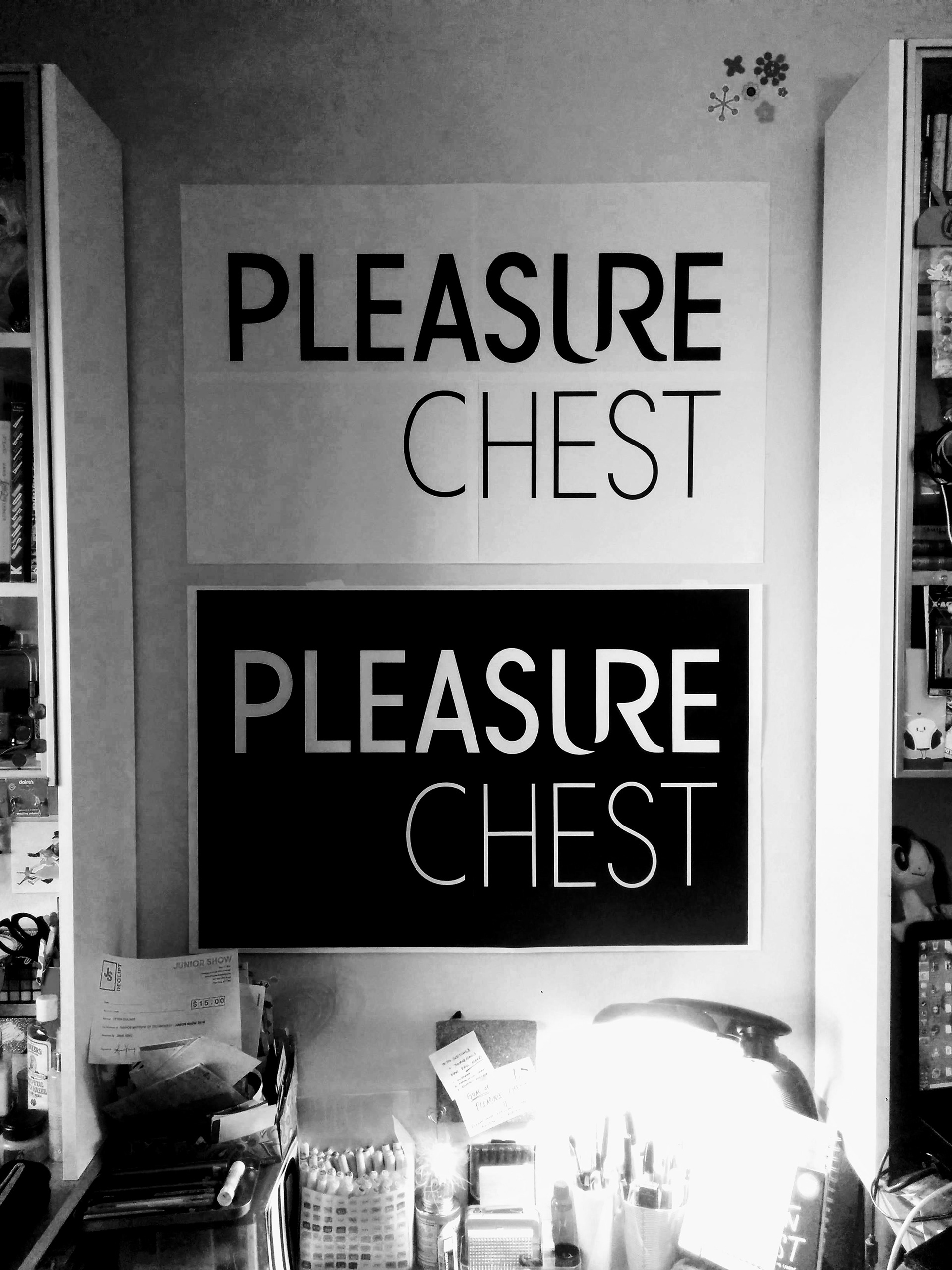 You wouldn't believe me if I told you I had started this project before the Pleasure Chest Logo was updated to be what it is today (above left). Coincidences do happen!

I always found enjoyment in trying to add a little wit to a logo. When I started exploring options within the letterforms, I found the letters U and R to be particularly relatable to subject of the brand. Can you see what I mean?...
It's subtle, which is why I chose to merge the two letterforms in order to force the viewer to do a double-take. If you can't see it yet, let me explain.
The U mimics the shape of the male genitalia. The R mimics the profile of the female chest. Did you just get your aha moment?! After making this little discovery, I wondered if there were enough words in the English dictionary that had the two letters side-by-side to create a unique verbal tone. Turns out...there was!